Learn how to build rapport with customers with rapport building questions and great phone skills.
The call handler's role at your business is one of the most important positions. It is a job that takes both people skills and sales skills. Call handlers are talking to people daily, using aspects of psychology to interact with callers, and ultimately getting the person on the other end of the phone to have a great impression of your business and to choose it for their needs.
This is why it is important to build rapport and connect with the person on the other side of the phone. People need to like and trust the person they are talking to immediately.
It isn't quite so simple and natural for some people to interact in a meaningful way with callers as it is for others. A call handler doesn't need to be a social butterfly or very outgoing to be successful in their job, but there are some specific skills that need to be employed.
Building Rapport with Customers
One specific skill that aids in a successful sales call is to build rapport over the phone. Building rapport is an essential part of building relationships, which is one of the Core Four Principles of a phone call, and one of the most important stages proven to boost appointment-setting.

Merriam-Webster defines rapport as "a friendly, harmonious relationship, especially a relationship characterized by agreement, mutual understanding, or empathy that makes communication possible or easy."
Why is rapport-building important in sales calls?
Simply put, people buy from people they like. By building rapport with a potential customer or lead, you are ensuring that they have a positive impression of you and your company. Call handlers are the first impression of your business, so by making sure they are building rapport, you can ensure that the first impression is a good one.
How to Build Rapport with Customers
Read on for five ways to build rapport with customers. Using these tips, you can make sure that your phone skills are top-notch for setting the appointment on that next inbound call.
How to Build Rapport #1: Use Their Name
Personalization is one of the best practices for inbound phone handling. Personalization goes hand in hand with building rapport with a potential customer.
One of the first questions asked after answering the phone with a warm greeting is to ask for the caller's name.
In How to Win Friends & Influence People by Dale Carnegie, he says, "Remember that a person's name is, to that person, the sweetest and most important sound in any language." How else to start a friendly, harmonious relationship than knowing someone's name, and using it when speaking to them?
After asking for the caller's name, it is also vital to use their name when speaking to them throughout the call – in a natural way. Overusing someone's name could make you sound disingenuous. Every call is different, and every caller has their own personality. Treat them this way.
How to Build Rapport #2: Say it With a Smile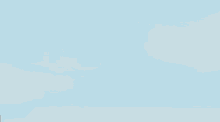 "Service with a smile" isn't only a good slogan for the food industry. The whole mopey, drawn-out voice may be cute and work on Eeyore, but it doesn't work in rapport building! A humdrum voice won't get the caller to like you—put some pep in your step!
Act as if you are talking to someone in person – would you be monotone and show no expression? Don't do that on the phone, either! You want to sound like you are actually interested in speaking to this person, and not disingenuous. By smiling on the phone, your tone will change and make you more likable and trustworthy.
How to Build Rapport #3: Be Personable
While a call handler speaking to a potential lead on the phone won't get as personable as you would with a friend at a party, it is still important to be personable enough to be pleasant to speak to. No one wants to talk to a robot, so simply reading questions off of a call script or checking off boxes won't cut it to truly build rapport with a caller and get them to want to choose your business.
Ask the caller how they're doing and how you can help them. Remember, it's a conversation, and there is a real person on the other end of the phone.
Download our free 10-point call handler checklist to start improving your calls now!
How to Build Rapport #4: Ask Rapport-Building Questions
People like others who ask questions about them and are good listeners.
In a series of experiments by Harvard Business School students, participants had to ask people fewer than four questions, or a minimum of nine questions, while in conversation. Not surprisingly, people ended up liking those who asked at least nine questions better. They also found that not only asking questions when chatting but asking follow-up questions makes a big difference. This shows that you are interested, that you are truly listening, and also want to learn more about the other person.
As the call handler, you should be in control of the conversation; you still want to make sure you find time to pause and listen to the caller's issue or needs. Repeat back to make sure you correctly understand what it is they are looking for, so they know that you are hearing them.
How to Build Rapport #5: Show Empathy
After actively listening to the caller's problem or need, you should show empathy. If someone is calling saying that their air conditioning broke and it's a hot day, you don't want to just ask for their address or whatever is in your protocol next.
First, take a moment and show empathy—phrases such as "I'm so sorry to hear that" or "we can definitely help you with that" work and make the caller feel like they are not just any other person calling into your business. An empathic person is more likely to earn rapport from the other person, because understanding needs is an important part of the phone conversation, and could help you to overcome any objections the caller may have later in the call.
Improve your phone skills with a call coach
Want more tips on improving your call conversation quality and boosting your appointment-setting skills? Be sure to subscribe to our blog, and feel free to speak to a CallSource representative to hear about our Telephone Performance Analysis and Call Coaching programs!
Learn the phone skills that lead to more appointments
and better ROI.

Get Call Coaching.

I want to talk to a specialist to learn more about call coaching.