Call Management
Know which ads are making your phone ring and converting to appointments.
Maximize your chances with missed opportunity alerts.
Call Management FAQs
What is call management?
The foundation of any successful call management system is
call tracking
or call recording.
Call management is the process of managing your business's phone calls to aid in marketing and sales. It helps companies understand how their phone lines and offline marketing attribution impact their overall marketing and company success.
Why does my business need call management?
Appointment-based businesses rely on phone calls to make sales. Understanding your call-to-appointment rate is vital to the health of your business.

With a dedicated call handling team to answer inbound calls, it is important to have data for insights into your employee's performance to continuously make improvements.
How do I use call tracking?
Call tracking requires publishing unique tracking numbers on your different advertising sources to determine marketing success. You can use the data you receive from call tracking to see your true advertising ROI and to listen to call recordings.
What does LeadScore do for my business?
LeadScore
helps your business to see past simply the number of phone calls received from different ad sources, using real human analysts to identify which calls are true prospects and determines the overall lead percentage of incoming calls.
LeadScore also identifies revenue-generating opportunities to provide an accurate analysis of marketing return-on-investment (ROI).
How does Appointment Confirmation work?
Appointment Confirmation
determines which prospect calls result in appointments, and which are missed opportunities.
With Appointment Confirmation, you can view appointment conversion rates by an employee, ad source, and overall.
What is DealSaver?
DealSaver
gives your business the chance to reclaim missed appointment opportunities by alerting you in near-real-time when a call handler doesn't set an appointment with a phone lead.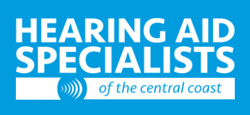 Hearing Aid Specialists of the Central Coast
Saves me money!
"CallSource lets me see where my money goes and saves me money. I have used it as a negotiating tool with my advertisers to get a break on charges."
- Peter Lucier, Owner





Rating: 5 / 5 stars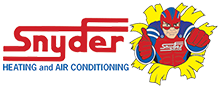 Snyder Heating and Air Conditioning
Saved Over $45,000 in Ad Spend Through Call Tracking
"Through call tracking, I told our Rep that they only produced 20% of the incoming calls so they would only get 20% of our budget. Calls are now down to 17% and they have cut the price each year. [We now have achieved a] savings of over $45,000.00"
- Ed Miller, Owner





Rating: 5 / 5 stars

Doug Turner Plumbing
Our marketing budget has gone down and call volume has gone up!
"We have been using CallSource for years and are very happy with the product. It has helped us track our marketing more than we ever were able to and see what our return on investment is for each campaign. Our marketing budget has gone down while our call volume has gone up. It has also really helped us be able to get better pricing as we can show exactly how many calls we are getting for each campaign."
- Jessica Pierce, Operations & Marketing Manager





Rating: 5 / 5 stars