Home Services Performance Management
Your data building blocks plus tools for your CSRs to make sure every call counts.
Telephone Performance Analysis (TPA)
Telephone Performance Analysis (TPA)
Tools to measure employee performance
Call Coaching
Tools for your employees to improve and keep your image polished.
Home Services Performance Management FAQs
Why is performance management vital for my home services company?
For companies such as those in the home services industry that have an appointment-based business model, the phone plays a vital role. Performance management helps home service companies understand how their phone lines and offline marketing attribution, as well as call handler performance, impacts their overall marketing and company success.

Having a performance management system in place is essential to make informed marketing decisions based on real data, not assumptions, of marketing and employee performance.
What is Telephone Performance Analysis?
Telephone Performance Analysis (TPA)
is CallSource's proprietary criteria for scoring call handlers' phone calls against our best practices.
TPA consists of what we call the Four Core Principles:
Build Relationships
Create Value
Understand Needs
Ask for the Commitment
Higher TPA scores have a direct correlation to increased appointment conversion rates.
What is Call Coaching?
CallSource's call coaching
teaches call handlers the skills they need to have better phone calls. With one-on-one and team coaching on a consistent basis, call handlers will improve their TPA scores and call-to-appointment conversion rates.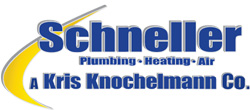 Schneller & Knochelmann Plumbing, Heating & Air
Our booking rates have gone from marginal to extraordinary!
"They create tracking numbers, listen to calls and within 5 minutes of not booking a call we have a recording and we can follow up to try and save it! We also use their CSR coaching and they have helped our booking rates go from marginal to extraordinary!"
- Jeremy Lee, General Manager





Rating: 5 / 5 stars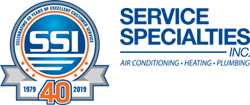 Service Specialties Inc.
The Call Coach is Great!
"CallSource has great feedback in really learning what each dispatcher needs to continually work on. Our Coach defines everyone's strengths and weaknesses, and helps the employee to see that as well."
- Renee Murphy, Sales and Marketing Coordinator




Rating: 4 / 5 stars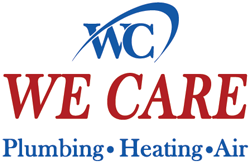 We Care Plumbing Heating Air and Solar
CallSource is Fabulous!
"This software helps me identify missed opportunities, assists with training, allows me to access calls when needed, and especially to recapture missed leads!"
- Monica (Nic) Bell, Customer Experience Manager




Rating: 4 / 5 stars

Barker Heating & Cooling
CallSource is Amazing!
"What I liked most from Callsource is how they adapted their lessons to one's needs. I learned a lot from my coach; she was very diligent and answered all of my questions. I can say I improved my skills when it comes to communicating with customers. . .I book more calls now that I know how to handle an objection and help the customer, showing empathy and using proper wording to upsell the company."
- Yessica De Casas, Dispatcher/CSR





Rating: 5 / 5 stars

Patio Guys
Very Satisfied With My CallSource Experience
"CallSource provides tremendous value to our business and I use it regularly to get insight into our customer traffic. I would highly recommend this to any business trying to get a better understanding of their customer and customer experience."
- Joanna Solis, Marketing Specialist





Rating: 5 / 5 stars

C & C Heating and Air Conditioning
Happy Customer!
"[CallSource] helps me improve on my phone skills, teaches me how to deal with customers and make sure I represent my company at my full potential. I am able to give more detailed answers which makes customers happy with using our business."
- Melissa Smith, Customer Service





Rating: 5 / 5 stars

Success Group International
It goes beyond just booking the call
"The CSRs learn so much in their call coaching sessions. Sometimes, it doesn't even have to do with booking necessarily, but just asking questions, knowing how to handle the customer, what to say in certain situations. It goes beyond just booking the call. It's been a great help for us, and they're actually all excited to do it now."
- Abigail Chen





Rating: 5 / 5 stars