Performance Management
Employee phone skill tracking plus call coaching to make sure your teams have the tools they need to make every call count.
Telephone Performance Analysis (TPA)
Telephone Performance Analysis (TPA)
Tools to measure employee performance
Call Coaching
Tools for your employees to improve and keep your image polished.
Performance Management FAQs
What is performance management?
Performance management helps companies understand how their phone lines and offline marketing attribution, as well as call handler performance, impacts their overall marketing and company success. The phones are a vital step in consumers' buying journeys, so employees' performance on the phones must not be ignored.

Having a performance management system in place is essential to make informed marketing decisions based on real data, not assumptions, of marketing and employee performance.
What is Telephone Performance Analysis?
Telephone Performance Analysis (TPA)
is CallSource's proprietary criteria for scoring call handlers' phone calls against our best practices.
TPA consists of what we call the Four Core Principles:
Build Relationships
Create Value
Understand Needs
Ask for the Commitment
Higher TPA scores have a direct correlation to increased appointment conversion rates.
What is Call Coaching?
CallSource's call coaching
teaches call handlers the skills they need to have better phone calls. With one-on-one and team coaching on a consistent basis, call handlers will improve their TPA scores and call-to-appointment conversion rates.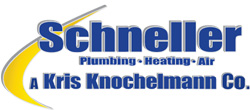 Schneller & Knochelmann Plumbing, Heating & Air
Our booking rates have gone from marginal to extraordinary!
"They create tracking numbers, listen to calls and within 5 minutes of not booking a call we have a recording and we can follow up to try and save it! We also use their CSR coaching and they have helped our booking rates go from marginal to extraordinary!"
- Jeremy Lee, General Manager





Rating: 5 / 5 stars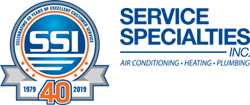 Service Specialties Inc.
The Call Coach is Great!
"CallSource has great feedback in really learning what each dispatcher needs to continually work on. Our Coach defines everyone's strengths and weaknesses, and helps the employee to see that as well."
- Renee Murphy, Sales and Marketing Coordinator




Rating: 4 / 5 stars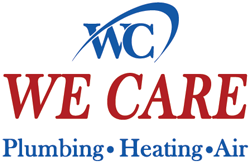 We Care Plumbing Heating Air and Solar
CallSource is Fabulous!
"This software helps me identify missed opportunities, assists with training, allows me to access calls when needed, and especially to recapture missed leads!"
- Monica (Nic) Bell, Customer Experience Manager




Rating: 4 / 5 stars

Molly Maid Canada
Outstanding Service & Support
"We introduced CallSource to our network of Franchise Owners as a way to help them sharpen their skills as it relates to lead conversion. It has been an incredible tool, one we have been thoroughly impressed with. The support we've received from the CallSource team has been incredible, making the introduction and maintenance seamless."
- Aaron Abrams, President & CEO





Rating: 5 / 5 stars

Patio Guys
Very Satisfied With My CallSource Experience
"CallSource provides tremendous value to our business and I use it regularly to get insight into our customer traffic. I would highly recommend this to any business trying to get a better understanding of their customer and customer experience."
- Joanna Solis, Marketing Specialist





Rating: 5 / 5 stars