Hearing Call Management
Discover what advertising sources are motivating your potential patients to call. Audiologists, hearing care, hearing aid clinics, and ENT practices are booking patients for more appointments. Do you track hearing evaluations, hearing tests, hearing devices, and hearing aids back to the campaigns?
Call Management Hearing FAQs
What is call management?
The foundation of any successful call management system is
call tracking
or call recording.
Call management is the process of managing your hearing office's phone calls to aid in marketing and acquiring additional patients. It helps you understand how your phone lines and offline marketing attribution impact your overall marketing and company success.
Why does my hearing practice need call management?
Your practice relies on the phone to get new patients and book appointments. Understanding your call-to-appointment rate is vital to the health of your practice.

With a dedicated call handling team to answer inbound calls, it is important to have data for insights into your front office staff's performance.
How does call tracking help my hearing practice?
Call tracking shows the effectiveness of your advertising spend by volume of calls per advertising source. You spend a lot of money on advertising; call tracking helps you determine which ads are giving the best ROI so you can re-allocate your marketing dollars for the more effective marketing spend.
What does Opportunity Scoring do for my practice?
Opportunity Scoring
identifies which calls are true prospects and determines the overall lead percentage of incoming calls.
Opportunity Scoring identifies revenue-generating opportunities to provide an accurate analysis of marketing return-on-investment (ROI).
Only calls that are determined to be prospect calls from Inbound Opportunity Scoring are brought on the next evaluation step in the journey to see how many potential patients are booked into appointments.
How does Inbound Call Conversion work?
Inbound Call Conversion
records and analyzes all inbound prospect calls to determine call outcomes.
Knowing a call is a prospective patient isn't enough. Inbound Call Conversion identifies a lead's phone outcome—if the appointment was set or an opportunity was missed.
You can break down conversion rates by employee or ad source, as well as view overall appointment-to-conversion rates with Inbound Call Conversion.
What are Appointment Saver alerts?
Appointment Saver
alerts notify owners within two hours if an appointment opportunity was missed. It provides the caller's essential contact data, call handler information, and an audio file of the call.
You'll never have to guess at call outcomes again. Appointment Saver Alerts allow you the chance to recapture a missed opportunity and turn that prospect into a patient at your practice.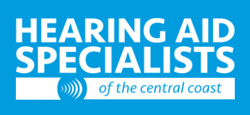 Hearing Aid Specialists of the Central Coast
Saves me money!
"CallSource lets me see where my money goes and saves me money. I have used it as a negotiating tool with my advertisers to get a break on charges."
- Peter Lucier, Owner





Rating: 5 / 5 stars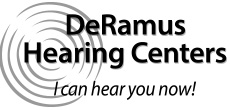 DeRamus Hearing Centers
With CallSource, we are increasing our appointments and reducing cost.
"Through a system I've developed using CallSource, I'm able to track response from our marketing, enabling us to reduce marketing expense and focus on proven TV programs that produce results. The EDM system is accurate and helps me break down our media response to a CPL (Cost Per Lead) which is a way to compare and evaluate our media partners."
- Tom Stahl, Administrator and Marketing Director





Rating: 5 / 5 stars

Indiana Hearing Aid Company
Streamlined Inbound Processes & Improved Customer Service
"I would recommend CallSource to people who need to accurately measure marketing campaigns and employee performance. If your business depends on new customers calling your business and you spend $100 or more to get a new customer, I think you would be foolish not to use CallSource."
- Adrienne Cooper, Marketing Manager





Rating: 5 / 5 stars