Reputation Management
Taking control of your brand's reputation means knowing what people are saying about you and taking the time to respond to reviews.
Reputation Management FAQs
Why is reputation management important for my business?
What is CS Reviews?
CS Reviews
is CallSource's review platform that aggregates all of your online reviews all in one place. Instead of having to log in to all the various sites that your business has a review presence on, you can login to view your reviews and share or respond directly from one dashboard.
What is Respond, Now!?
Respond, Now!
is a response program through CS Reviews. If you aren't sure how to respond to reviews or simply don't have time to respond to them all, we can do it for you.

Alamance ENT
We've definitely increased our reviews!
"This program is easy to use and customizable. Many of our patients have responded with great reviews. We have definitely increased our online reviews!"
- Sherrie Pelkey, Audiology Director





Rating: 5 / 5 stars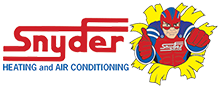 Snyder Heating and Air Conditioning
Has helped us keep on top of our review program
"CS Reviews and Respond, Now! has helped our Snyder Air Conditioning team keep on top of our review program. It is very timely to keep up with all the review sites and respond to them quickly and professionally. The team has been doing an amazing job at writing top-notch replies. This has been very helpful and we look forward to our continued relationship."
- Ed Miller, Owner





Rating: 5 / 5 stars

C&C Heating and Air Conditioning
This solution is a no-brainer
"Before using Respond, Now!, we were spending at least an hour a day responding to reviews that came in from the previous day. When I was shown this solution, it was a no-brainer. It is easy to use and set up, the responses are personalized and genuine, and the responses are up within 24 hours of the review being posted.

Best of all, I am notified if there is a negative review so I can personally reach out to the customer and resolve any problems. We are so happy with Respond, Now! "
- Dayna Hottle, General Manager





Rating: 5 / 5 stars