CallSource® Pest Control Solutions
We understand.
Whether you just started out on your own, you've taken over the family business, or are looking to retire CallSource can help.
Our proven process has helped 1,000's of business owners just like you.
No matter where you're at or what you want to accomplish, we can provide the right guidance to make sure you stay on target.
Exterminate wasteful ads & turn your phone calls into happy customers.
Running a successful pest management company can't be done alone. That's why CallSource is here to help you in the areas that matter most to produce the best ROI.
How Bell Pest Uses CallSource
CallSource is Integrated
with
Voice for Pest.
Together we've combined forces to create the most robust integrated platform to run your business. Our direct connection allows Voice for Pest to provide call tracking and marketing analytics at a fraction of the cost of other providers. It is all integrated into your phone system.
CallSource provides solutions that you've uncovered with your Voice for Pest call management system. We score your agent's skills using a pest industry developed scorecard. We also provide coaching to improve your call-to-appointment rates.
What Kind of Pest Business Owner are You?
Just Starting Out
Understanding KPIs of marketing and sales can be tough. Call tracking eliminates the guesswork so you can make better decisions. You don't have to know the answers, CallSource is here to help and has the experience of analyzing billions of phone calls and helping businesses.
Ask Yourself
Which ad campaigns are generating enough leads?

What is a good cost per lead?

How can you increase your referrals?
Ready to Become More Efficient
Tracking advertising is just the beginning to maximizing your sales opportunities.
Next you need to dive into your data to make the right decisions to increase your revenue.
Through easy-to-use technology, CallSource will identify areas of improvement and give you help.
Ask Yourself
Do you have enough time to listen to incoming calls?

Are you converting all qualified leads into booked calls?

How do you turn C-players into A-players?
Looking to Expand
People are more informed than ever thanks to online reviews. If you don't exist online or have a bad reputation, you're getting less leads.
Make sure your review presence stands out among the other choices by using our review aggregator and automated review responses.
Ask Yourself
How do you compare to other top businesses?

Could you quickly hire and train additional Front Office Staff?

How could you leverage industry best practices to accelerate your growth?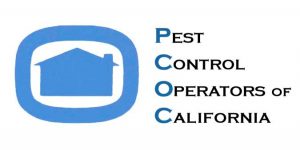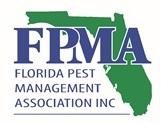 Our real-time alert notifications can ensure you convert every potential customer before they call your competitor.  Start gaining insights into your marketing campaigns, call handler conversations, and online reviews immediately.
Products for Pest Control Businesses Like Yours
Call Tracking & Recording

Lead Scoring & Analysis

Missed Appointment Opportunity Alerts
Custom Call Handler Scorecards & Call Coaching

Review Management & Customized Review Responses

Custom Vanity Phone Numbers
Join top performing pest management business and use the most reliable provider in the call tracking industry.
Enough words, let's schedule a demo.