Use these tips to make your office more efficient and help more people with hearing loss during May.
As you must already know as a hearing professional, May is Better Hearing and Speech Month!
Dating back to 1927, May was designated as Better Hearing and Speech month to provide an opportunity to raise awareness about causes and treatments for communication disorders. According to the National Institute on Deafness and Other Communication Disorders (NIDCD), about 15% of adults experience some type of hearing loss. When people suffer from hearing loss, they can feel disconnected and have reported feeling lonely. That is where you come in to help.
What are you doing in your office to celebrate Better Hearing Month?
Reach out to your community
Now is the perfect opportunity to reach out to your community and let them know you are there to help them and improve their quality of life. Having a community event, holding a Lunch & Learn, running additional mailers during the month, or offering a coupon on devices purchased are all great ways to promote Better Hearing and Speech Month.
Make sure operations run smoothly even at peak capacity
CallSource often sees an increase in prospect calls coming into a practice in May due to Better Hearing Month as a result of additional marketing efforts made throughout the month.
However, it is not uncommon for an office to experience a decrease in the appointment conversion rate. Operations during peak seasons require a different approach to the business.
One of the most vital aspects to examine during a peak season is your employee performance. When phones start to ring more, employees may feel overwhelmed, and they may rush through one patient just to get to the next. As a result, customer service suffers.
Ensuring your staff is prepared for the influx of calls will make all the difference. Conducting coaching on how to handle multiple phone lines ringing and creating a follow-up plan for any missed caller or appointment will be helpful for your team.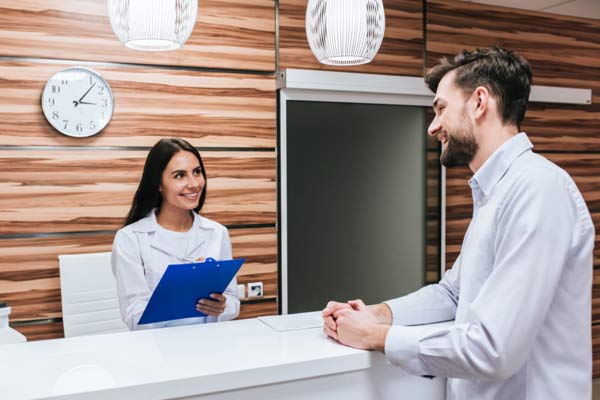 But why is preparing your team important during peak seasons, especially Better Hearing and Speech Month?
It takes, on average, 7-10 years for a person with moderate to severe hearing loss to pick up the phone and do something about it.
7-10 years of hearing loss before asking for help!
If that person has a bad experience when they call an office or doesn't book an appointment for another reason, it can then take another 3 years for them to reach back out.
That's up to 13 years of having hearing issues, 13 years of feeling isolated from friends and family, 13 years of disconnection. So ensuring to set time aside to conduct additional coaching will result in better conversations, help avoid your team sounding rushed, and will allow you to help more patients.
What are you doing to educate your community on Better Hearing Month and to guarantee your office can help more patients than ever? Let us know in the comments below!