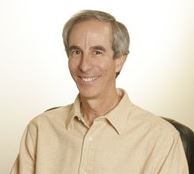 "CallSource® Reflections" is a blog series by CallSource's® co-founder and President, Elliot Leiboff. Elliot co-founded CallSource® alongside the late Jerry Feldman in 1992. Over the years, Elliot has developed a small call tracking company to a full service lead generation performance organization. CallSource® invented call tracking. Elliot has witnessed a myriad of inventions, tried different strategies, invested in technologies and basically seen it all.
CallSource® is a classic American tale of an idea that turned into a business that has thrived through grit and determination. "CallSource® Reflections" is Elliot's blog series on lessons learned as a business owner before the era of startups and VC funding.
Elliot's monthly blog contributions take the reader on the journey of how our solutions have evolved.

Do Vanity Numbers Still Matter in our Click-to-Call World?
How can a Vanity Number help your business when the internet seems to rule all?
You may think that a static call tracking number, such as a Vanity phone number, can't benefit your business without having click-to-call tracking metrics.
But that simply isn't true. Here's why:
A Vanity Number that spells your company name or describes your business helps to build your brand. Think 1-800-Flowers.
Not every form of advertising is clickable. A Vanity Number increases consumer response to billboard, radio, television ads, and more – simply because it is easier for us to remember a word than a briefly-viewed, random series of numbers.
A Vanity Number reduces the chance of losing a prospective client to your competitors. How? A consumer who remembers your telephone number can contact you directly, without searching online where they are exposed to competitors who may even be using your company name in their Adwords marketing.
You might be surprised that a Vanity Number is valuable even if your company name is too long or too difficult to spell, or the particular Vanity Number you want is unavailable. While it may not build your brand, a "Repeater Number" confers the other benefits described above. A consumer is far more likely to remember a sequenced or patterned Vanity Number than a random series of numbers. Which would you remember: (844) 381-6257 or (800) 800-8000?
While certain Vanity Numbers can be expensive, particularly those required for nationwide coverage, local or regional businesses may find them surprisingly inexpensive. That's because Vanity Numbers are programmed for shared use; meaning the same number can route calls to different businesses based on the area code of the originating phone number. In other words, you can license the use of a Vanity Number for just the market(s) in which you do business.
Want help finding your own Vanity Number? Search our database online or call us at 855-GOT-VANITY.