It has been said many people, but we are in unprecedented times. The automotive industry has been forced to re-evaluate a lot of ways we do business. CallSource has also made some shifts and taken stock about our values and how we want to do business.
Late last year, we launched an automotive brand promise to align our values about who we are in the industry.
CallSource exists to help automotive brands and dealers improve performance on the phone.
COVID-19 has rocked all of us to our core. We want the entire automotive industry to know we value your partnership. We are known in the industry for our amazing customer support and service because once you become a CallSource client, we treat you like family. In the coming weeks, we'll be introducing products and services as a result of clients asking for help as they shift how they do business. We are also going to welcome each new client to the CallSource Family.
The good news is call volume is rebounding to pre-COVID-19 levels. Customers that are in the market are taking advantage of the amazing offers by OEMs. To all of our existing clients, a special thank you for being you–we look forward to helping you recover and grow!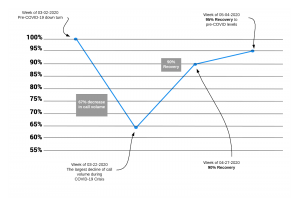 Please be healthy and continue to be safe. CallSource is here to help you make the quickest recovery possible.
If you have any questions or want to brainstorm, please don't hesitate to reach out.
Yours,
Pogo Parr
President, Automotive
CallSource
pogo@callsource.info