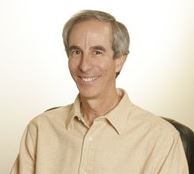 "CallSource® Reflections" is a blog series by CallSource's® co-founder and President, Elliot Leiboff. Elliot co-founded CallSource® alongside the late Jerry Feldman in 1992. Over the years, Elliot has developed a small call tracking company to a full service lead generation performance organization. CallSource® invented call tracking. Elliot has witnessed a myriad of inventions, tried different strategies, invested in technologies and basically seen it all.
CallSource® is a classic American tale of an idea that turned into a business that has thrived through grit and determination. "CallSource® Reflections" is Elliot's blog series on lessons learned as a business owner before the era of startups and VC funding.
Elliot's monthly blog contributions take the reader on the journey of how our solutions and have evolved.
In my last post, I briefly touched on the beginning of CallSource's® call tracking solution evolving into the more complex programs utilized now. Today I'd like to go into more detail on our first step in the analytics portion of these programs. Why is this so important?
In 1992, when CallSource® first began call tracking, it was enough to report how many calls each tracking number received. Our first refinement was to identify repeat callers to normalize cost-per-call analysis.
Still, a call report could be misleading. Although tracking numbers were published in ads intended to generate sales leads, they also received personal calls, calls from job seekers, vendors, spammers and just plain misdials— all of which skewed call analysis. We had to find a solution for these metrics.
The first solution to this problem was that call trackers could insert an IVR Menu ("press 1 for sales, 2 for service") or review and sort each recorded call into categories. Because the IVR approach is inexpensive, some call tracking providers still employ it, although it creates a bad customer experience, particularly for businesses with their own IVR menu right behind the one the tracking company provides.
The second approach, reviewing each recorded call, has no impact on the customer experience, but involves the expense of listening to and sorting each call, either with human call analysts or with speech analytics software.
While software has a major cost advantage, human analysts offer significantly higher accuracy, as they are better able to cope with poor carrier connections, background noise, accents and the intricacies of the English language.
In our 25 years, CallSource® has had a great deal of experience with each of the approaches described above. While, from a profit motive, speech analytics software is highly attractive, our recommended solution is human analysts, which CallSource® employs. An IVR gives a bad customer experience, and speech analytics simply do not give the accuracy of real analysts.
As hard as most call tracking providers try to push fully automated (low cost) solutions, 25 years of experience has taught us that technology alone does little to improve sales and marketing performance.
To really "move the meter," most businesses need assistance in analyzing and reacting to call tracking and telephone performance data. Speech analytics and eLearning are useful, but for accuracy and human motivation, there is no substitute for experienced, talented (higher cost) analysts and coaches. This is a vital difference that sets CallSource® apart from other call tracking providers.
As industry leaders and experts in all things call tracking and digital lead attribution, we at CallSource® always ensure to give the highest quality possible for our clients' needs. We are here to help you succeed, no matter the cost.