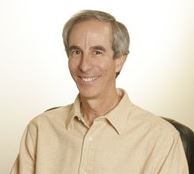 "CallSource® Reflections" is a blog series by CallSource's® co-founder and President, Elliot Leiboff. Elliot co-founded CallSource® alongside the late Jerry Feldman in 1992. Over the years, Elliot has developed a small call tracking company to a full service lead generation performance organization. CallSource® invented call tracking. Elliot has witnessed a myriad of inventions, tried different strategies, invested in technologies and basically seen it all.
CallSource® is a classic American tale of an idea that turned into a business that has thrived through grit and determination. "CallSource® Reflections" is Elliot's blog series on lessons learned as a business owner before the era of startups and VC funding.
Elliot's monthly blog contributions take the reader on the journey of how our solutions have evolved.

Reviews are crucial to the success of your business in today's tech-savvy, consumer market.
When CallSource first invented call tracking, the internet was a new shiny tool. While some people were starting to utilize its capabilities, there were still others who didn't even have a computer in their homes.
Now, over 25 years later in 2018, practically everyone has the internet at their fingertips at any given moment – and depends on it for many things.
One thing that people depend on the internet for is online reviews. Whereas word-of-mouth used to be the only way to get a good recommendation for a company, now consumers can instantly hop online through their computer, smartphone, or tablet to find out what their peers have to say about businesses that offer products or services they need.
That is why CallSource has recently added an online review platform to the array of performance management products available for our clients. We want to make sure we are covering all aspects of a business' success through our products, and successfully managing your business's online review presence is becoming more and more important.
If you're not managing your customer reviews, it's safe to assume they're managing you. Here are 5 simple steps to optimize your online reviews.
1. Find Out Where People Are Talking About Your Business
The vast number of websites and businesses dedicated to compiling online reviews for consumers alone should tip you off to just how much people value feedback. Depending on your industry, there may be a number of niche websites you should consider in addition to the big names like Yelp, Facebook, Google, etc.
2. Read Your Reviews
It doesn't get much simpler than this. What are your customers saying about you? What's your overall rating? Make sure to be aware of your reviews and what is being said about your business so that you can analyze them for common threads (both positive and negative) and make changes to your business accordingly.
3. Respond
Always respond to an online review in a timely manner. People want connection, they want to be heard. Besides, you're not just responding to an individual—you're responding to every future prospect reading the reviews and your reactions to them. If there are things you need to apologize for, apologize. If people are raving about you, thank them! Just remember—every response you write represents your business, so stay professional and never post when angry.
4. Ask for More Reviews
Did you know consumers read an average of seven reviews before trusting a business? And that number is growing! Stay ahead of the curve and take the initiative to ask your customers to post their opinions. 68% of consumers left a local business review when asked*. Take advantage of their willingness to give feedback! Don't be scared of negative reviews, either. Think of them as constructive criticism and use them to make positive changes to your business.
5. Consider an Online Review Platform
Now that you know where you stand, you need to keep an eye on incoming reviews. Set a recurring time, depending on how often you get new ones to go through these steps again. Don't have the bandwidth to dedicate yourself to this important aspect of your business?
Use an online review platform like CS Reviews.
Not only will we monitor your feedback on the most influential review sites, we'll also reply swiftly to your online reviews to resolve issues, help develop a brand advocate network, and aid you in generating more reviews to improve consumer confidence.
Source: BrightLocal Consumer Review Survey