Because your customers shouldn't be a one-and-done deal, make sure to keep them thinking of you.
As a B2C business, it is always a goal to acquire new customers – but isn't it also a goal to retain those customers and keep getting returning business from them, too? To keep your customers coming back and choosing you as their go-to car dealer, dentist, HVAC company, or whatever business you're in, there is something very important you must do that should not be overlooked: customer appreciation.
In fact, if you don't show your customers how important they are to you, you risk losing them forever. POOF! Gone.
It's been reported that 68% of customers leave a company because they feel that the business does not care about them. So, what better time than holiday season and the end of the year to make your current customers feel extra special and valued? Here are 6 creative ways to show customer appreciation this month.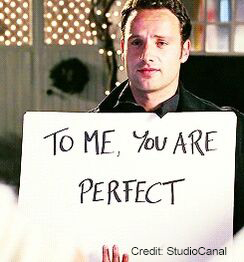 Send Some Holiday Cheer
This is probably the most obvious way to show customer appreciation around the holidays – send a holiday greeting card to your existing customers. This one doesn't even have to be any fancy marketing ploy; just a simple greeting card with holiday wishes will show your customers that you are more than a business – you are their local, personable business. If you can swing it, hand-written signatures will add even more of a personal touch.
Not-So-Secret Santa?
This one may not be a secret – giving a small gift to customers who you do business with during the month of December is a great added touch to your sales. If the customer has to step foot into your business or office for their appointment, give them a candy cane, small gift card, or something branded with your logo that they can keep. Same goes if your business model is one where you visit the customers at their home – give them the small gift, or leave the trinket behind if they are not present, along with a business card.
Be Your Customers' Christmas Carolers
Although it may be more effort than some of the previously mentioned ideas, creating a short, holiday-themed video to send to clients will really show off your business' personality and brighten their day. You can re-write some words to a simple song such as "Jingle Bells," or create your own short song and dance. Have your employees dress in holiday attire for the video shoot, or perhaps create a cartoon version of your company. You can send the video via email to your current customers' contact emails on file. They will definitely get some enjoyment from the video, and probably think even more positively of you after viewing it.
Host a Holiday Contest – With Rewards
Social media is a great tool to leverage with this customer-appreciation tactic. This one works two-fold as well – get involved with your current customers and show your appreciation for them while simultaneously getting free publicity from them. You can open a contest on Facebook or some form(s) of social media where your customers follow you having them share a photo or status about your company to their followers (holiday themed, of course). Your prize can be a coupon for their next appointment, a gift card towards their next purchase, or perhaps something more solid like an electronic device, toy, or branded swag.
12 Days of Customers
We've all heard of the 12 days of Christmas – so why not put a fun spin on that with an opportunity to showcase your love for your current customers? On the 12 day countdown to Christmas, you can highlight a story, photo, or a tidbit about your most rock star customers. If you know their social media profile, try to tag them to get the most reach for your post.
Random Giveaway
Direct mail is a great kind of advertisement to leverage during any holiday season, especially at the end of the year. Send holiday-themed direct mail pieces to your existing clientele, with a special treat for the first 50 customers to respond. Just like with the holiday contest idea on social media, you can give a specific amount off their next purchase with you, have a special prize, or maybe include a scratch-off ticket with specific offers. Whatever you decide to do, make sure to use a tracking number on your piece to see how well your current customer marketing/customer appreciation mail piece performs.
How do you show your customers appreciation, both around holiday time or year-round? Drop us your ideas and successful ways you appreciate your customers in the comments below!