Keep up-to-date with CallSource's newest platform. Here are the latest updates.
You talk, we listen.
As all CallSource products and services come to be, our newest reporting platform was created based off of your needs and the customer feedback we've received over the last few years. Some of those requests were:
A want for a "one-and-done" type of report to be able to check daily (see our new Dashboard)
More filter options to create reports custom for your business's and your particular position's needs
And of course—a more modern, visually appealing platform.
The new CallSource platform delivers on all of these fronts, and you've given us great feedback so far. Today we want to touch upon a few of the newest platform system enhancements.
But before we jump into those, if you haven't switched to our new platform or just need a refresher on how to utilize the reports, check out some quick tutorials for your industry here:
Auto
Home Services
Hearing & Healthcare
OK, now that you know what we're talking about, what's the latest?
NEW! Setup Message during Initial CallSource Platform Login
A major item of feedback that you gave us was a need for a simple "forgot password" prompt.
Good news – this was added, but there was some confusion on the purpose and need for filling out a brief profile when signing into the new CallSource Platform for the first time. We're happy to say that confusion should now be resolved, and will be avoided! How?
We added a message to the change password screen for clients new to CT6
This message will help alleviate issues with clients not filling out their profile on the first login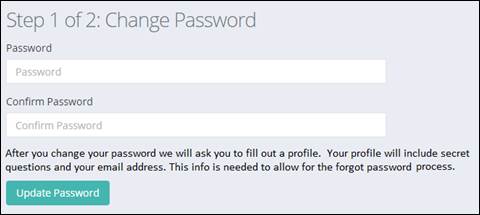 NEW! Visual Cues for Column Sorting
"OK," you all said. "This new report looks great, but is there a way to sort it for the way I want to view it?" Now you can!
We have updated all reports, so there is a visual cue for sorting all of the columns

NEW! Prospect Report***
Lastly, we've added a brand new report! The Prospect Report will display detailed LeadScore information so you can have more insight into the prospects calling into your business. This report will show:
Location Call Type Breakdown
Ad Source Call Type Breakdown
This new report also allows LeadScore information to be scheduled—so you don't even have to log in to view it if you don't want to!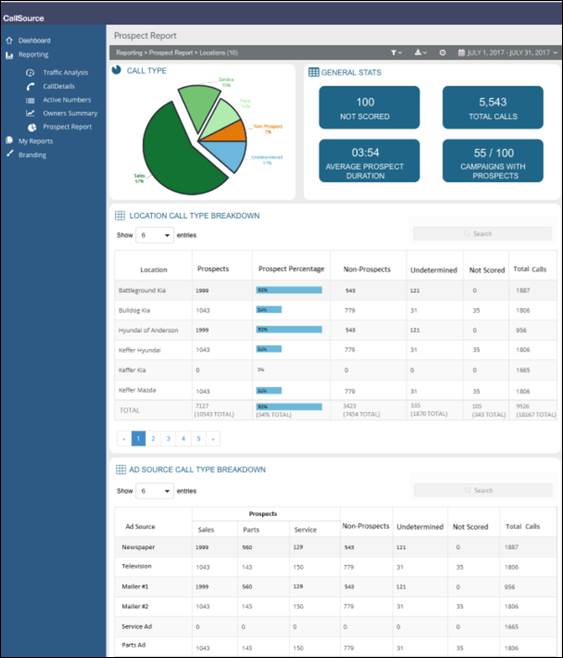 *This is the first release of this new report. We will continue to release cosmetic enhancements and other bug fixes
**Additional versions of the report will be coming out, as of now this report will not drill down
Major Bug Fixes / Enhancements
And of course, here's all the other good stuff that you may want to know. Just because they may be little or slight changes doesn't mean they aren't important or worth mentioning!
Added commas to all reports for numbers in the thousands
TPA Reports – corrected issues with graph colors not matching
Active Numbers Report – underlined hyperlinks to show they are clickable
TPA Reports – corrected issue with TPA call counts not matching between systems
On the first of the month, reports will default to prior month
Call Details – added 'First Name' and 'Last Name' columns to display MailMaster data
That's it for this update! We promise to keep you in the know for any upcoming news to know. Subscribe to our blog to make sure you're one of the first to know next time we have enhancements and fixes to share.
Your lives and workdays are busy enough; we're trying to make help make it easier for you to be more productive in less time. That's why the new CallSource reporting platform is here.
If you have any other questions, suggestions, or feedback on our products, feel free to drop a comment, reach out to your dedicated CallSource representative, or simply click on the


chat icon in the lower right of this page for our live chat. We appreciate you!