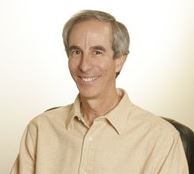 "CallSource® Reflections" is a blog series by CallSource's® co-founder and President, Elliot Leiboff. Elliot co-founded CallSource® alongside the late Jerry Feldman in 1992. Over the years, Elliot has developed a small call tracking company to a full service lead generation performance organization. CallSource® invented call tracking. Elliot has witnessed a myriad of inventions, tried different strategies, invested in technologies and basically seen it all.
CallSource® is a classic American tale of an idea that turned into a business that has thrived through grit and determination. "CallSource® Reflections" is Elliot's blog series on lessons learned as a business owner before the era of startups and VC funding.
Elliot's monthly blog contributions take the reader on the journey of how our solutions have evolved.
Your Most Expensive Telephone Call
If you sell high-priced goods or services, odds are that most of your sales start with a telephone conversation. Your goal on the phone is to set an appointment for an in-person close. If that call goes poorly, no appointment is set and the sale is lost to a competitor. This is your most expensive telephone call.
How can you avoid wasting marketing dollars to lost phone leads? Nearly 25 years of call tracking and call analytics have taught us a number of ways to significantly improve telephone lead conversion.
Answer the phone
First, make sure that all of your inbound calls are answered. This should go without saying, but a surprising number of companies lose business because of sporadic phone coverage or excessively annoying IVR menu systems. By using a call tracking service, you can identify your peak traffic days and hours, how many calls are abandoned – and when and why your business is missing calls.
Fine-tune your marketing and advertising
You will reduce time wasted by non-prospects if you publish a clear message in the specific media sources that deliver the highest percentage of true prospects. Proper call analytics will identify the best messaging and best media for your business.
Ensure your call handlers' success
Coach and train your call-handlers to build relationships, understand your callers' needs, create value in your product and your company, and ask for the appointment. If you lack the time to coach and train, of course we'd like you to use our services, but there are other providers to select as well.
Follow up on missed sales opportunities
Nobody handles every call perfectly. That is why we created DealSaver®, a service that gives you a second chance at otherwise-lost opportunities. Trained analysts review your calls for lost revenue opportunities. When an appointment could have been booked but was not, you receive a DealSaver® Alert identifying what went wrong, along with a recording of the call itself. A prompt follow-up will often save the deal.
Stop throwing marketing dollars away due to lost leads – and make your telephone calls worth the money you spend.