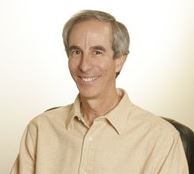 "CallSource® Reflections" is a blog series by CallSource's® co-founder and President, Elliot Leiboff. Elliot co-founded CallSource® alongside the late Jerry Feldman in 1992. Over the years, Elliot has developed a small call tracking company to a full service lead generation performance organization. CallSource® invented call tracking. Elliot has witnessed a myriad of inventions, tried different strategies, invested in technologies and basically seen it all.
CallSource® is a classic American tale of an idea that turned into a business that has thrived through grit and determination. "CallSource® Reflections" is Elliot's blog series on lessons learned as a business owner before the era of startups and VC funding.
Elliot's monthly blog contributions take the reader on the journey of how our solutions have evolved.
You Want Results… We Deliver Them
Call tracking started as strictly a service to companies – and there are still some SaaS companies out there that deliver the product, but it is up to you, the consumer, to put that data to use.
CallSource® strives to deliver more than empty data and reports – we want to give you actionable analytics. Now that you have the data, what do you do with it? That is where you need Results®.
Beyond analytics and consultation, Results® was designed to improve performance. Know every step of your callers' phone calls, all the way from the first ring through to the appointment opportunity – as well as your call handlers' performance. But Results® doesn't leave you to do the guesswork. That is why we created our Advisory team to assist all clients on our Results® program – to help you put meaning behind the metrics.
CallSource® Advisors know the right questions to ask to move the meter in your business.
Does your marketing generate enough qualified prospect calls to allow you to meet revenue goals?
How can your marketing ROI be improved?
Are you converting enough leads to appointments and, eventually, sales?
How can the conversion process be improved?
Does your training program deliver measurable performance results?
CallSource® Advisors review and rank each employee's lead-conversion performance. When skill gaps are uncovered, individualized training is provided via Our University®, a proprietary, client-branded learning management system. CallSource® analysts compare and report each client's performance to that of their industry, their region, and to other locations within their organization. Advisors share best practices from multiple industries.
Results® is a closed-loop system that remains permanently in place, monitoring client performance, training new-hires and retraining employees when their performance trends downward. It is the evolved version of a service that all started with call tracking.
CallSource® is always evolving to meet our clients' needs. Our Results® program and Advisory Services team were created out of a necessity to help our clients achieve their business goals.
With Results®, you aren't digging for answers on your own – you have a partner at CallSource looking out for you every step of the way, and cheering you on to keep you on the path of success.