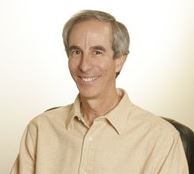 "CallSource® Reflections" is a blog series by CallSource's® co-founder and President, Elliot Leiboff. Elliot co-founded CallSource® alongside the late Jerry Feldman in 1992. Over the years, Elliot has developed a small call tracking company to a full service lead generation performance organization. CallSource® invented call tracking. Elliot has witnessed a myriad of inventions, tried different strategies, invested in technologies and basically seen it all.
CallSource® is a classic American tale of an idea that turned into a business that has thrived through grit and determination. "CallSource® Reflections" is Elliot's blog series on lessons learned as a business owner before the era of startups and VC funding.
Elliot's monthly blog contributions take the reader on the journey of how our solutions have evolved.

"Am I the only one here who knows how to answer a **** call? If this is the best my people can do, I may be better off not even advertising!"
– Company Owner after reviewing recorded consumer calls.
"We trained every one of them when we hired them. Now that just feels like a waste of time and money. How could they have forgotten everything so quickly?"
– Company Trainer, literally in tears!
"Once we get them in the showroom, we do a pretty good job of closing – but, we suck at answering phone calls. If we could set more appointments, we would be a lot more profitable."
– General Manager, Major Automotive Group
Poor telephone performance is a very common (and very expensive) frustration for many businesses. Most companies employ some form of training, but it is rarely as effective as management hopes. Often, results of training are difficult to measure and seem to fade very rapidly. If you have been disappointed with past results, consider whether one or more of the points below might have been to blame.
| | |
| --- | --- |
| Some of the reasons training fails… | …But each failure point above has a corresponding solution: |
| The "trainer" is someone who knows how to perform a skill, but not how to teach it | Make sure your trainer knows both the subject matter and how to coach and train others |
| Training is delivered as a one-off event instead of an ongoing, "learn-do" process | Make training and coaching an ongoing part of your business operation |
| Training is "one size fits all," boring and insulting to some, and overwhelming to others | Measure each employee's performance level and identify individual skill gaps |
| Training is really "telling," with little or no roleplaying or actual skill performance practice | Include plenty of employee participation and roleplaying in your training |
| There is no coach to help employees establish and achieve individual performance goals | Use a skilled coach to assist and challenge your employees to improve results |
If you lack strong coaching and training skills in-house, you can either build them with "train the coach" or "train the trainer" courses or engage an outside organization that has these skills and knows your industry. If past training yielded disappointing or disappearing results, next time, make training an ongoing process that includes individual skill assessments, targeted training, and long-term coaching.
This is why CallSource has employed both our Advisory Services team for clients, as well as our Call Coaching. We know from talking to copious clients' frustrations that the training they did for their employees didn't always work. In fact, our metrics and reporting showed them that it didn't. So, as we have created many of our products, we created these based on our clients' needs.
Our Advisory Services team takes a "train the trainer" approach. They are available to assist management and anyone in charge of other employees at your business – not only in understanding CallSource reporting but in implementing strategic approaches to better your team and your business.
Call Coaching takes a more one-on-one or team approach with your actual employees, acting supplemental to management. Call Coaches will continuously make sure that employees aren't only learning what they must learn in training, but remembering it and applying it in their day-to-day work.
Training is a process, not an event. CallSource is here to make sure that we are available to help you through every step of your training processes.