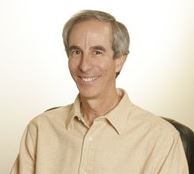 "CallSource® Reflections" is a blog series by CallSource's® co-founder and President, Elliot Leiboff. Elliot co-founded CallSource® alongside the late Jerry Feldman in 1992. Over the years, Elliot has developed a small call tracking company to a full service lead generation performance organization. CallSource® invented call tracking. Elliot has witnessed a myriad of inventions, tried different strategies, invested in technologies and basically seen it all.
CallSource® is a classic American tale of an idea that turned into a business that has thrived through grit and determination. "CallSource® Reflections" is Elliot's blog series on lessons learned as a business owner before the era of startups and VC funding.
Elliot's monthly blog contributions take the reader on the journey of how our solutions have evolved.
With marketing's evolving needs, CallSource® knows to provide new solutions to keep up with our clients' success.
In 2017, with the internet as one of our main forms of communication besides telephones, a tracking solution is incomplete unless it can also track and analyze web leads alongside phone leads. This is why, as I've mentioned, the CallSource® solution, while still focusing on call tracking, has moved beyond providing only simple phone tracking.
CallSource® is consistently bringing new technology-enabled services to meet the evolving needs of marketing and sales executives in the Auto, Health and Home Services industries. Our newest product, Digtial AI powered by AutoID, generates unique fingerprints of individuals' computers and mobile devices, as visitor profiles, to allow for the simultaneous tracking of each customer's online journey and calling activity.
We knew the importance of gaining a new solution like Digital AI in the ever-evolving technology space of today. Although we will use costlier solutions such as our human analysts for the most precise lead-scoring accuracy when need be, we will also invest in superior technology solutions such as Digital AI from AutoID to ensure that our clients have accessibility to the most accurate, actionable analytics available to them.
Digital AI's precise analytics and actionable reports provide the data necessary to measure the effectiveness and engagement of digital marketing campaigns and, ultimately, increase sales.
Our goal at CallSource® has always been to help our clients improve in different aspects of their business which then eventually leads to increased sales and therefore more money in their pockets. Digital AI from AutoID does just that—in a new, different and technologically advanced way. This product helps create the complete 360 degree view for our clients all the way from call tracking to web analytics.
Although bettering a business takes a bit of hard work and effort. CallSource ensures that our solutions are as easy and intuitive as possible for our clients. With only a simple line of code, (no cookies required) and an automatically aggregated, simple interface with customizable dashboards, Digital AI from AutoID stays true to CallSource's® undertaking of making it as easy as possible for clients to improve their business.
For your business, you can always trust CallSource® for the most accurate and actionable analytics available. We will make sure of it.