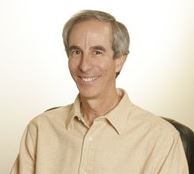 "CallSource® Reflections" is a blog series by CallSource's® co-founder and President, Elliot Leiboff. Elliot co-founded CallSource® alongside the late Jerry Feldman in 1992. Over the years, Elliot has developed a small call tracking company to a full service lead generation performance organization. CallSource® invented call tracking. Elliot has witnessed a myriad of inventions, tried different strategies, invested in technologies and basically seen it all.
CallSource® is a classic American tale of an idea that turned into a business that has thrived through grit and determination. "CallSource® Reflections" is Elliot's blog series on lessons learned as a business owner before the era of startups and VC funding.
Elliot's monthly blog contributions take the reader on the journey of how our solutions have evolved.

CallSource program helps fight the battle against spam and robocalls for our clients
You may have seen the recent the headline: "FCC Fines Florida Man $120 Million for Robocalls."
That Florida man was allegedly responsible for more than 100 million calls in a period of just 3 months! As amazing as this number sounds, it is only the tip of an increasingly annoying and expensive iceberg – according to the FCC, there are 2.9 billion US Robocalls per month.
What are Robocalls? The FCC's definition says: Robocalls are prerecorded telemarketing calls to landline home telephones, and all autodialed or prerecorded calls or autodialed text messages to wireless phones. Robocalls can be legitimate or they can be illegitimate (illegal).
In recent years, the number of unwanted, autodialed, phone calls has increased quite dramatically. Some of the calls are from criminals attempting to hack into PBX phone systems. Some serve to "pump" traffic, allowing unscrupulous carriers to increase their toll-free billing. Others are automated solicitations that ignore and violate "Do Not Call" and related laws.
Telephone hackers often dial business telephone numbers outside of office hours, attempting to break into improperly secured PBX systems through their auto-attendant or voicemail functions. Once inside, they "hijack" the PBX and use it to generate overseas calls that are billed to the unsuspecting business they hacked. This is organized crime, costing businesses around the world millions of dollars. How do you protect yourself? Make sure you implement the security features your PBX provides. Above all, change the password from the factory default setting, which is known to these professional criminals.
Telephone "Pumping" is finally being addressed by the FCC. They have recently announced that they are looking into ways to remove the incentive to carriers to inflate billable traffic with calls that they, themselves, generate. This type of call is sometimes silent, or may consist of music or messaging that does not appear to have any discernable purpose.
We have all experienced the main offender; unwanted solicitation calls. The FCC and various state agencies attempted to restrict this via "Do Not Call" laws, but numerous operators blatantly violate these laws, operating from outside the United States and/or concealing the source of the calls by "spoofing." According to the FCC, Spoofing involved altering the Caller ID information to make the true origin of a call. Spoofing can also be legitimate or illegitimate (illegal).
Years ago, with old-fashioned telephone switches, it was easier to identify the source of a call. Since the rise of "voice over IP" (VoIP) telephone routing, spammers routinely disguise the source of each call by displaying an identifying number that is legitimate (but not their own) in place of the actual number from which the call originates. Often, spammers will spoof a number within the same area code and prefix as the party they are calling.
In 2015, when telephone spam began to seriously impact businesses, CallSource implemented an advanced program, CallShield®, to protect our clients from telephone hackers, pumpers and spammers. Since implementation, CallShield has blocked over 50 Million unwanted phone calls. Think how many expensive hours of employee time and missed opportunity that represents, not to mention toll-free minute and post-call processing charges!
Today, nearly 12% of all traffic that crosses the CallSource network consists of unwanted spam. Sadly, the auto-dialer wars continue full force. Clever hackers and spammers constantly develop new ways to avoid spam filters, including CallShield. CallSource and others must continue to invest in new countermeasures. The truth is that neither private companies nor even the FCC can stop telephone spam. At present, the only ones who can are the telephone carriers themselves and, since they get paid for every spam call, they have a strong disincentive to ending telephone spam.