CallSource's resource center, named "Your Source," offers up handy guides, tip sheets, checklists, and more.
CallSource is pleased to announce Your Source.
As a customer-centric organization, CallSource always strives to deliver the best and most valuable content to our clients, and has extended that same approach to any other consumers who could benefit from these assets as well.
Your Source allows anyone to find tips and tricks that can help them better their business.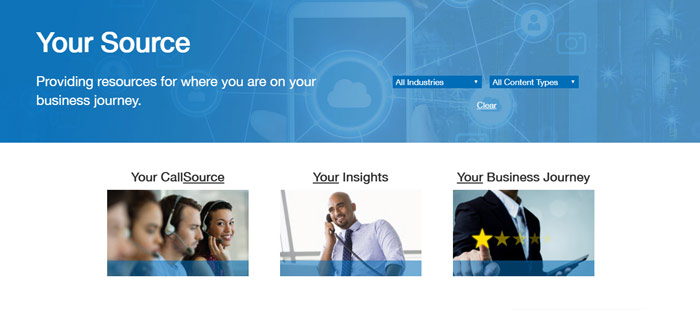 Launched with over 70 valuable resources, Your Source is the source for insights and help with numerous topics, such as:
How to score your employees on their phone calls
Understanding and using reports in Google Analytics
How to improve call management
Why and when to respond to online reviews
Learning how to combine data for better reporting
And so much more
Searchers can filter to find the topics they care about by searching by industry, content type, or both. We hope to deliver a great user experience with this new resource center.
As always, if you have any topics or area of interest that you'd love to learn more about, send them our way! Our content team loves hearing from clients. Send them an email here.