The allure of vanity numbers aren't only that they're nicer to look at – but they're also easier to remember. In a recent study, 72% of people correctly recalled vanity numbers after hearing a 30 second advertisement.
That same advertisement with a numeric number's recall rate? It was only 5%.
Vanity numbers aren't just easier to remember, though. Over half (58%) of consumers prefer to dial a vanity 800 number vs. a numeric toll-free one to reach a business.
In fact, advertisers can expect an 84% improvement in recall rates for a vanity number vs. a numeric telephone number when shown in visual media such as TV, billboards, and print.
About three-quarters of billboard advertising, and almost one-quarter of expensive television advertising will integrate a toll-free vanity phone number.
Tests have been conducted to find that ads with vanity numbers outperform those with generic numbers by 33%.
Still unsure if your consumers will want to dial a toll-free phone number to reach your business? Think again: 90% of Americans say they use toll-free numbers.
Want to find the perfect Vanity number for your business? Click here to find the Vanity number that's right for you, or call us at 855-GOT-VANITY.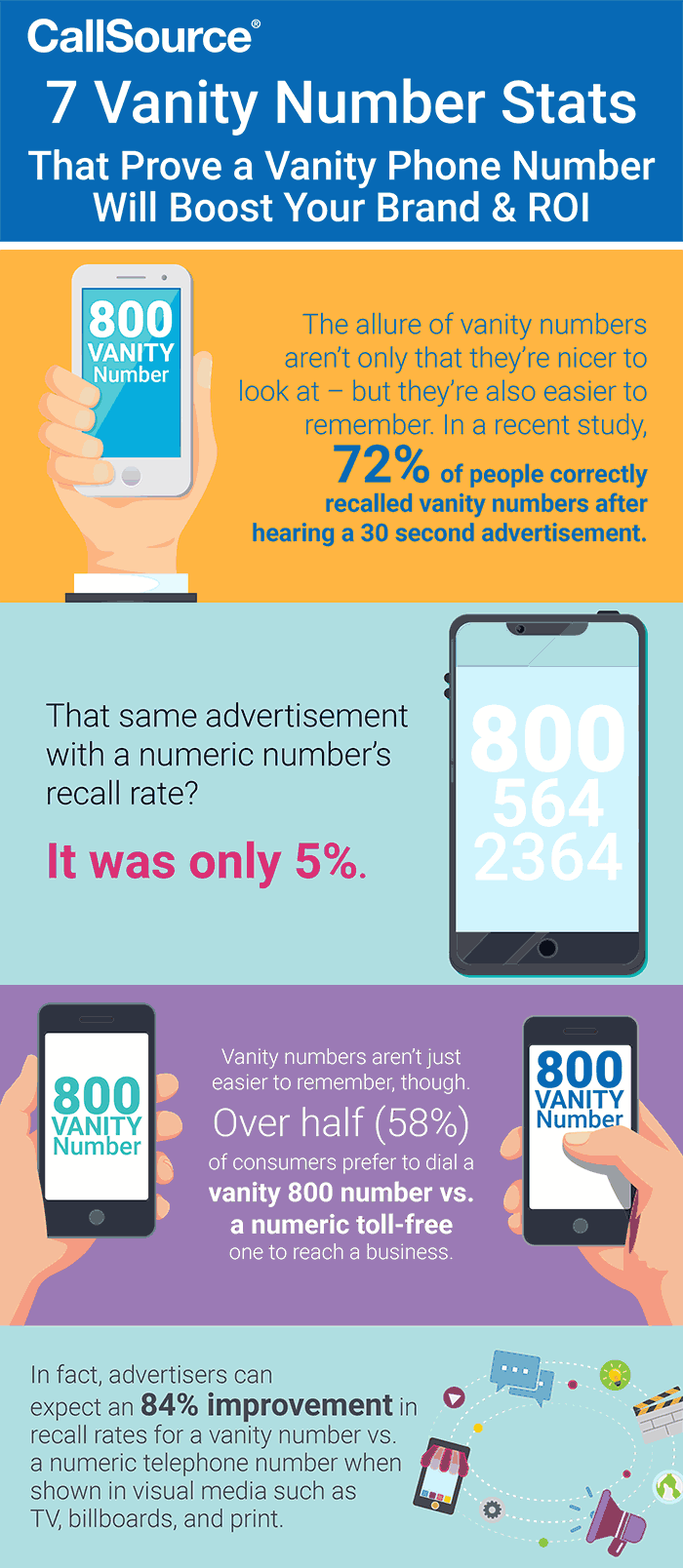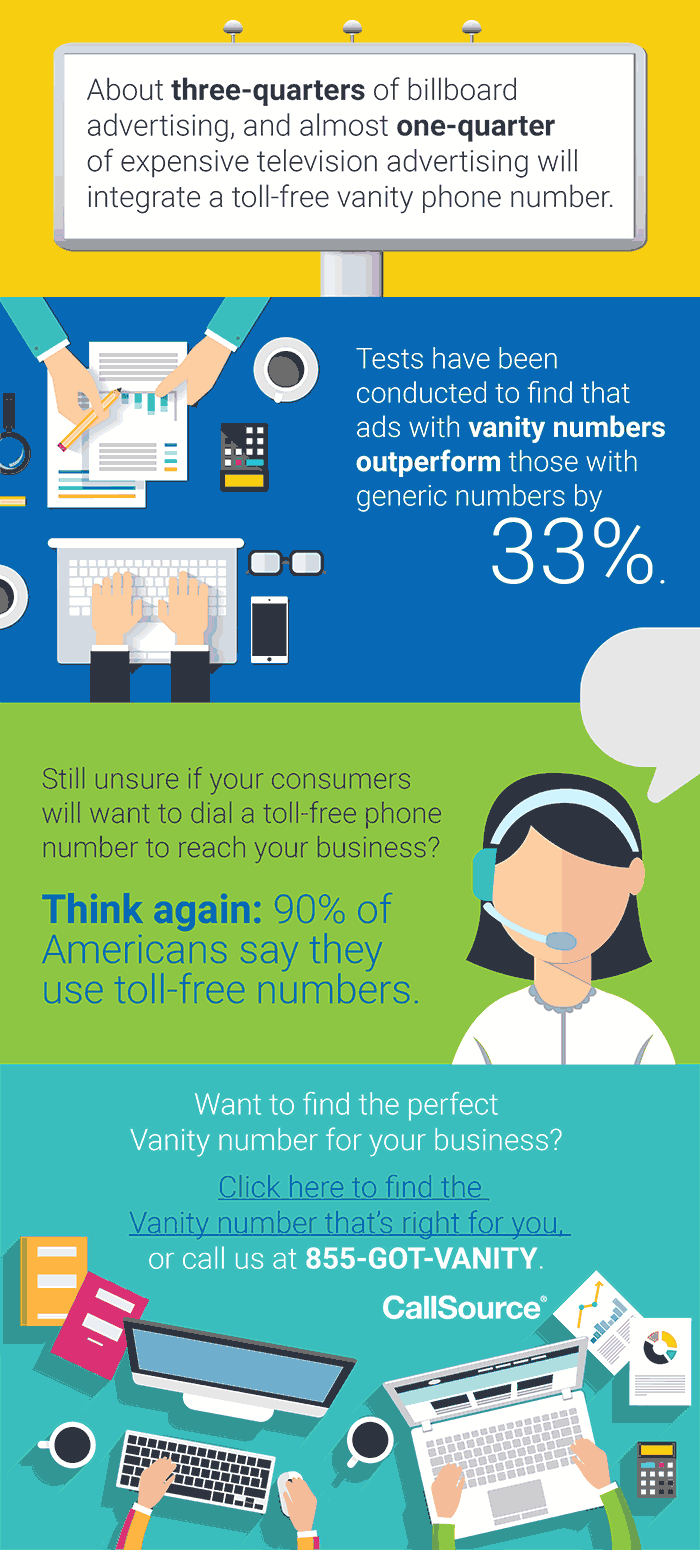 Sources:
https://www.ringboost.com/blog/6-stats-that-show-the-competitive-advantage-of-vanity-numbers/
http://www.mountainmg.com/800_power_stats.php
https://www.marketingcharts.com/television-3204