Another dealership is only one phone call away. CallSource provides actionable insights to minimize customer pain and maximize the customer experience, driving more sales to your dealership.
FAQs
What is Own-Set-Close?
Own-Set-Close is CallSource's complete automotive solution. We provide tools to dealers so they can operate and perform better to sell more cars. Own-Set-Close is a combination of:
EveryLead, our real-time offline & online attribution dashboard
Automotive reporting, phone coaching, and our amazing team of automotive support
CallSource has been tracking and analyzing calls for over 25 years. We are the only call tracking solution who is here to improve your customer journey for every stage of your business. With CallSource you can
Own Every Lead
.
What is EveryLead?
EveryLead is the only automotive platform built for the automotive industry. It combines your offline and online customer journey in one real-time dashboard. You can monitor and track your ad spend, phone calls, texts, and chats. EveryLead reporting lets you see your data the way you want. EveryLead seamlessly integrates with Google Analytics so you can attribute which ads are driving calls at the source or keyword level.
What is Phone Coaching?
Own-Set-Close Phrases and Skills to Sell More Cars is CallSource's automotive phone coaching solution to help dealers improve customer conversations to sell more cars.

Own-Set-Close Phrases & Skills is not a "one and done" training -- we coach you and your team every month to increase sales appointment rates and sell more cars.

Our word tracks are ready to start using immediately to help you continuously improve. We gauge performance with your real CRM data.

We provide live in-dealership and over-the-phone coaching to keep your team's skills sharp to improve your customer's experience. We get it. The more appointments you set, the more customers will walk through the door so you can close more deals.
What is Dynamic Number Insertion?
Dynamic Number Insertion (DNI) is a way to attribute your phone calls that come from digital ads, down to the user. With dynamic phone numbers that follow the user, you can accurately track your digital advertising. DNI lets you see your phone results of a digital ad inside Google Analytics at the source or keyword level.
We Integrate With Your CRM
Your data anyway and anywhere you want to see it.
CallSource understands you don't need more logins or dashboards. EveryLead integrates with your CRM and Google Analytics to tie all of your marketing efforts together with phone calls, so you can close more deals.
Don't see your CRM here, that's ok– we integrate with that one too. Contact us today to find out more.
What Our Customers are Saying

Dealership Partners LLC
Just the tools our clients need, at a great value, with unparalleled support!
"The CallSource solution is easy to administer, implement and use for our clients. We find that it provides the greatest value in the marketplace for the services they provide when compared to any competitors. Plus, their support team is first class... always easy to contact and always available to help. We highly recommend CallSource for your call tracking needs."
- Frank Sobyak, Principal





Rating: 5 / 5 stars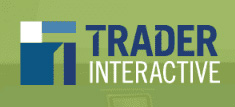 Trader Interactive
Superstar customer service!
"This tool is very easy to use, but even better than the tool is the people behind it. As I am in a very fast-paced and in on-demand business, time is of the essence. When we need to upgrade, get additional services, check results, reporting, etc., our Support Rep is a superstar. He works so well with me and my staff to keep our clients happy. We have even had higher-level integration with our own software done!
- Jennifer Hansen, Client Services Manager





Rating: 5 / 5 stars

Toyota Knoxville
The integration with our CRM is great!
"The Dealsaver Alerts are great. They are a great resource to make sure that we don't miss an opportunity, but also a great training tool for the sales staff. The integration with our CRM (eLeads) is great. Having the call logs also gives us opportunities to measure direct sales results from incoming calls."
- Brian Griffitt, Internet & BDC Manager





Rating: 5 / 5 stars

Newton Nissan
Amazing use of call tracking via DNI.
"The use of Dynamic Number Insertion and phone training has changed how we make and receive phone calls. It has also been amazing in helping track where the calls are coming from and how effective other vendors can be, both digitally and on print materials. It helps us get a more accurate ROI with other vendors because we can track click to call in analytics plus we can more accurately see how effective other vendors are outside of digital references."
- Jason Monaghan, Digital Marketing Manager





Rating: 5 / 5 stars

Lexus of Serramonte
CallSource helped us save a deal on the very first day that DealSaver went live!
"I'm loving the program. It saves 6 people an enormous amount of time monitoring calls, and helps us zero in on the calls that need attention. DealSaver saved a deal on the very first day the program went live for us."
- Nick Hart, Marketing & Sales Manager





Rating: 5 / 5 stars

Jenkins & Wynne Ford, Lincoln, and Honda
Increased Work Orders & Added an Additional $17,500 in Monthly Service Revenue
"CallSource has helped us turn one of our weaknesses into a strength. The result of hands-on training and call management has paid off. There is a direct link between professional phone handling skills, customer satisfaction, and profit. Now that we know exactly what's happening on our phone lines, we can enact tight accountability and accurately measure our team's effectiveness."
- Casey Jenkins, Manager





Rating: 5 / 5 stars

West Herr New York
Streamlined Processes & Improved Lead Management
"I would recommend CallSource to people who are dedicated to continuous improvement. We can spend lots of money generating leads, however, improving management of incoming leads is crucial. CallSource helps you to improve, teach, train and maximize productivity and profitability using your own incoming traffic."
- Kendra Ochal, Executive Assistant





Rating: 5 / 5 stars

Coral Springs Auto Mall
Decreased Service Department Missed Calls by 20%
"Missed calls, it was an issue. It was unorganized, so with CallSource we were able to see exactly where the missed calls were happening and just doing a better job of holding people accountable for getting the missed calls."
- Tala Abdelmajid, Service BDC Manager





Rating: 5 / 5 stars
We handle call tracking, call analysis, plus enhanced performance and call coaching for automotive OEMs websites on a national level.