Dynamic Number Insertion (DNI)
Car buyers spend over 60% of their time vehicle shopping online. Do you know what they are searching for or clicking on to find you? With DNI, your dealership can track your web traffic by breaking down users' searches to the referral site and keyword level. This leads to smarter marketing and more car sales.
Reference: https://www.coxautoinc.com/learning-center/2019-car-buyer-journey-study/
Unique Numbers = Better Sales
With DNI, phone numbers are automatically swapped per user to track their unique customer journey. This way, you know which keywords and ads are driving phone calls to your dealership, so you can sell more cars.
DNI is the engine that powers an effective digital attribution solution. When a customer reaches your website from an ad on Facebook, Google, Bing, or elsewhere, you're delivered data that puts you in the driver seat of an effective sales conversation. Stop using wasteful, unproductive keywords and ads, and get armed with your customers' exact digital journey to your dealership.
This information also goes straight into your Google AdWords to help both your marketing and sales teams make more effective ads and produce better sales leads.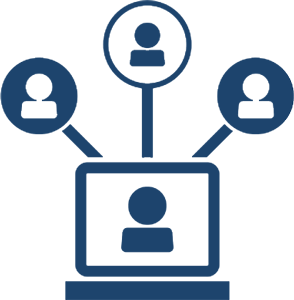 Follow Your Leads, Wherever They Go
More than half of car buyers do their shopping across multiple devices – including desktop, laptop, tablet, and phone – so you need to be able to track them across all platforms.
The other guys use tracking cookies to follow these customers, which can be easily deleted and won't follow a person on multiple devices. CallSource's cookieless tracking with dynamic numbers follows your leads both cross-domain and cross-device – meaning you're getting reliable data that ties back to each specific car-buyer that reaches your dealership.
When your prospect calls the dynamic phone number displayed, you can tie back their online actions that were made before they called, even if they made interactions across multiple sessions and on various devices.
DNI is available with EveryLead.
Reference: https://www.coxautoinc.com/learning-center/2019-car-buyer-journey-study/
CallSource's Unique DNI Solution
CallSource's dynamic number insertion is easy to set up in EveryLead and includes automatic number pool adjustment. While our competitors cap the number of unique numbers in your dynamic number pool, our solution will automatically add unique numbers as needed, so you can ensure that the data you're getting is truly reliable down to the specific user.
Discover the Customer Journey & Marketing Attribution in 1-2-3
Simply add one line of code to your website.
When a customer clicks on a digital ad or organically lands on your website, they will see a unique call tracking phone number.
You see which ad or keywords drove that customer to your dealership when they call the unique tracking number.
EveryLead, powered by the inventor of call tracking, ensures that a new unique number will display after being dynamically switched based on the user or source.
Talk to a CallSource Representative
Discover the full benefits and pricing of our Dynamic Number Insertion solution. Learn how it can help your dealership get deeper insights and more accurate attribution to better serve your customers and make more sales.