Dynamic Number Insertion (DNI)
More and more business comes by way of the web. With DNI, CallSource customers can more effectively track their web traffic by breaking down searches to the referral site and keyword level.
DNI helps you understand the efficiency of each digital marketing channel. Are you pushing ads to Facebook and Google? Know what's driving the most patients to your site and get key information about who they are!
Rule of Thumb: If your advertising channel is digital (uses a script), you should be using DNI.
How It Works
DNI assigns a unique call tracking number in your online paid search advertising to a specific Keyword used in Google, Bing or another search engine by using a script on the site.
DNI allows the phone number on the potential patient's webpage to change based on the keywords used in the web search. So you can track what keywords are driving the most phone calls from your Paid Search advertising.
Knowing this lets you optimize your online marketing budget and dispense with wasteful, unproductive keywords.
DNI is available with EveryLead.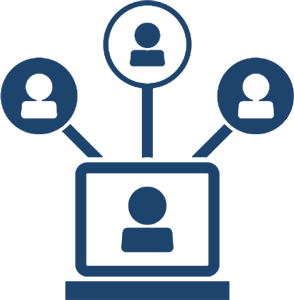 Unique to CallSource's DNI
CallSource's DNI is easy to set-up in EveryLead, and includes automatic pool adjustment. So if you underestimate the number of tracking numbers you need, it's no problem. EveryLead, powered by the inventor of call tracking, automatically adjusts the system to cover your needs. This way all of your calls are tracked across all of your campaigns and sources. Our competitors do not automatically manage the numbers in the pool, which means phone numbers need to be re-provisioned for every campaign and you could lose valuable data.
Talk to a CallSource Representative
Discover the full benefits and pricing of our Dynamic Number Insertion solution. Learn how it can help grow your business.