EveryLead Optimized
Marketing Attribution, tracking & reporting of all offline and digital advertisements, plus analysis of prospect and conversion-to-appointment ratios, and online inventory search analysis.
How it Benefits You
The most powerful automotive dashboard in the industry. You receive the benefits of the most reliable call tracking company with dynamic number insertion plus all your digital attribution and reporting in one reliable dashboard.
Stop wasting time on logging into too many sites and comparing all of your data by hand. EveryLead Optimized does it all for you.
This robust, non-cookie based web analytics allows you to separately track sales, parts, and services calls while also correctly attributing your online and offline sources so you can spend your money efficiently on your best customers.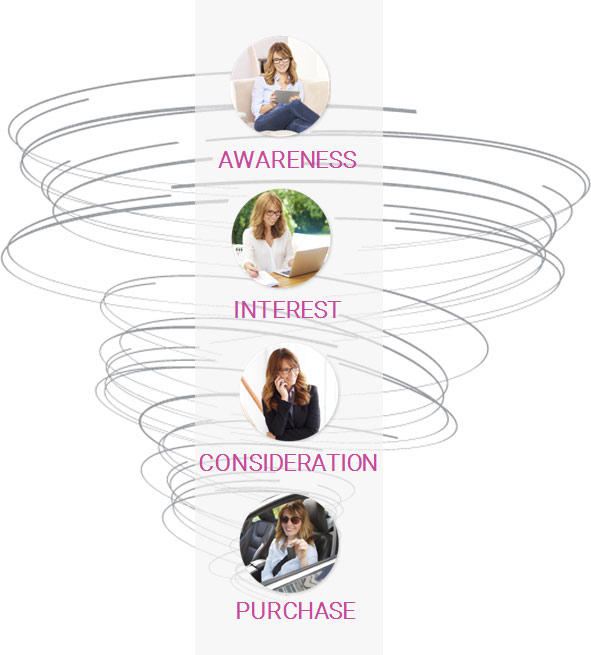 Customers are more informed than ever.
More than half (52%) of car buyers do their shopping across multiple devices – including desktop, laptop, tablet, and phone – so you need to be able to track them across all platforms.*
Knowledge is power. EveryLead shows you which channels are driving the most leads to your site.

Google Analytics & EveryLead
-- together they are better.
EveryLead enhances Google Analytics. Together they provide:
Proprietary Tracking

Central Unbiased Database

Proprietary Audiences

Utilizes UTM Tracking
Requires Adding Code

Custom Goal Tracking

Near Real-Time Data

Shareable Reports
Website Compatible

PPI Privacy Compliant

Consolidated Reporting

Exports into Excel
Google Analytics & EveryLead
Get a deeper understanding where your conversions are originating. Google Analytics is better with EveryLead.