Jerry Feldman, former CEO of CallSource passed away on September 4, 2016. Jerry was a family man, a Holocaust survivor, an immigrant, a patriot, successful attorney, shrewd businessmen and a friend to many. None of these labels captures the spirit of the man who was larger than life to those who knew him.
Jerry entered this world in Poland, in 1940. Faced with the Nazi invasion of World War II, he escaped with his mother into Russia. By the time he was six years old, they were living in an Allied refugee camp. It was there that he found and introduced his future stepfather to his mother. The family immigrated to New York, where they lived for many years. Jerry loved New York. It was alive and big, like him. "Jerry was a big man at 6'3," says Elliot Leiboff, Jerry's longtime friend, and business partner. "I think it was because he was big as a kid that he was always looking after people and taking care of them. Jerry hated bullies and stood up for people." His size, skill, and love of basketball would take him to the University of Bridgeport on a basketball scholarship. He then studied law at Brooklyn College.
Jerry was a very talented lawyer with an incredible memory for case law and statutes. He became a successful defense attorney, standing up for the rights of his clients against the power of the government. Jerry had many successes in the courtroom, but at 40, decided to live a quieter life with his family on a working farm in Stanfordville, New York. The need "to do" soon overcame Jerry and he began working in real estate and construction. An unusually harsh winter convinced Jerry to move the family to Southern California.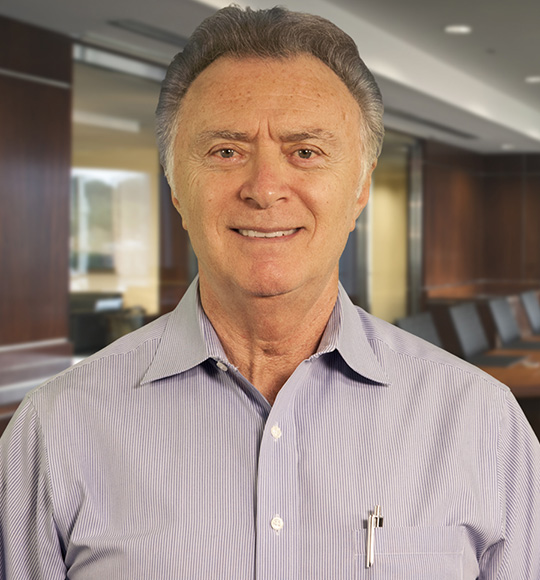 In California, Jerry's entrepreneurial spirit was ready for a new adventure. RentLine, the first audiotech listing service for rental vacancies, became Jerry's first West Coast business venture. Not only was he working to find renters homes and owners tenants, but Jerry built a "work family." Jerry loved the idea of helping others by giving people jobs and a great place to work. He was especially motivated to help military veterans find corporate work. They represented heroes who saved him and his family from the Nazis and who kept America free and safe.
Out of RentLine, CallSource was born, pioneering the call management industry by marrying telephony and computer technology. When talking about Jerry as a partner, Elliot Leiboff said, "Jerry was a lot of fun to work with, incredibly smart and strong willed but also hot-tempered. He was a lifetime learner. He was an exceptional communicator and leader. Whenever a prospective client would ask us to explain CallSource, Jerry would say, 'I can do that in about an hour. Elliot can do in ten minutes… which would you like?' No one ever asked for Jerry's version, but he would always chime in to add color and nobody ever got away in anywhere near ten minutes! Jerry was full of life. He loved people, and not in a superficial way. He wanted to know your story. It didn't matter whether you were an important client or the housekeeper in a hotel – he listened to every detail of their life. He just loved to kibitz."
CallSource was a tech startup long before that term was popular. The partners funded it; Jerry took responsibility for the company very personally. Jerry started Pride America from an idea. Elliot remembers fondly about how, "Jerry walked into the office and said, "We ought to help veterans get jobs—we can do it." So we started a campaign and called it Pride America. We talked to our clients in multifamily housing and automotive industries to find jobs for veterans. We also worked with some more formal veterans' organizations and made connections, but we just wanted to help solve the problem. Jerry would even take guys [veterans] looking for a job to trade shows with us. Jerry wouldn't let them leave without a job. He was just like that."
Jerry believed in doing things with grit and hard work—nothing was impossible. His life, his family, and his business are a testament to his tenacious belief that all things are possible. Jerry leaves a beautiful legacy in his four children and nine grandchildren. The world has become a little less colorful since his passing. Those who knew him best would say Jerry lived big—he loved fiercely and stood up for his beliefs.
Today, CallSource offers a wide variety of innovations and award-winning solutions. CallSource is committed to being the kind of company that Jerry envisioned—a second home with great people dedicated to helping others.