DealSaver
Don't lose another potential sale because your CSR didn't set an appointment with a caller. DealSaver Alerts give you to book the opportunity.
You'll never have to guess at call outcomes again. DealSaver Alerts allow you the chance to recapture a missed opportunity and turn that lead into a fan of your company.
Your second chance at a first impression
Now mishandled calls can be sent to you via email so you can reach out to to the caller and try and recapture that opportunity. DealSaver Alerts are sent within two hours of the call. (Usually much quicker.)
Training Opportunity
A CSR's manager can use DealSaver Alerts as a teaching opportunity to improve call handler performance.
How It Works
The DealSaver Alert is sent to your email inbox with the caller's name, contact information, call handler information, and the audio file of the call.
Owners can designate who receives the alert to recapture missed opportunities.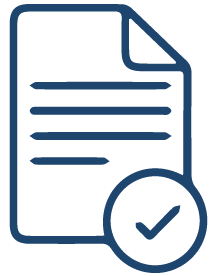 Talk to a CallSource Representative
Discover the full benefits and pricing of our DealSaver solution. Learn how it can help grow your business.