Dynamic Number Insertion (DNI)
People spend more time than ever researching online before contacting a business. Do you know what they are searching for or clicking on that leads them to call you? With dynamic number insertion, also known as DNI, you can track these actions down to the specific person and see their searches down to the referral site or channel and keyword level. That's smarter marketing attribution.
Dynamic Number Insertion FAQs
What does DNI stand for?
DNI is an acronym that stands for dynamic number insertion.
What's dynamic number insertion?
Dynamic number insertion (DNI) is a type of call tracking used online that ties users' digital actions to their phone call to your business. DNI can track many types of actions such as channels visited, keywords searched, and ads clicked on prior to calling the dynamic tracking number.
How does dynamic number insertion work?
Dynamic number insertion works with a line of code on the backend of your website to swap out phone numbers based on a unique user or source where the dynamic phone number appears. When this unique phone number is dialed, it connects to the main phone number you choose (typically your main business line), and you are able to view the online actions that person took that led to them calling the dynamic number.
Most DNI solutions rely on cookies to track unique "users," but CallSource's DNI solution uses a
cookieless tracking method
for truly reliable data down to each person. We also use a dynamic pool of tracking numbers to ensure that if your website traffic goes above the number of users originally alotted for, the same number will never be never displayed to two different people.
Why does my business need dynamic number insertion?
Dynamic number insertion is a must-have for marketers that want to tie their online and offline attribution together for a more robust look into their customer journeys. It enables you to see what actions led a consumer to call your business, so you can refine your marketing ads and organic digital presence to better reach your best customers.
How do you install dynamic number insertion?
CallSource's dynamic number insertion solution is super easy to set up, no matter your level of expertise. Our DNI requires only one line of script to be enabled. Then you can start tracking!
Dynamic Numbers Mean More Sales
With DNI, phone numbers are automatically swapped per person to track their unique customer journey. This way, you know which keywords, ads, and channels are driving phone calls to your business, allowing you to have more informed conversations that lead to increased sales.
Dynamic numbers are a powerful part of an effective digital attribution solution. When a customer reaches your website from Google, Facebook, Bing, or elsewhere, you're delivered relevant data for effective sales conversations. Stop wasting marketing dollars on unproductive keywords and ads, and arm yourself with your leads' actual digital journey to your business.
Check out our podcast episode that details 'what is DNI?' for businesses here.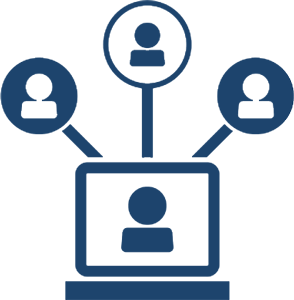 Follow Your Leads on Their Digital Journey
Consumers are no longer using only one device when researching or shopping online. Most have multiple devices available – including desktop, laptop, tablet, and phone – so you need to be able to track each person across all devices.
While the other guys use tracking cookies in their DNI (which can be and are often are easily deleted by the users that they supposedly represent), our cookieless tracking with dynamic numbers has no problem following your leads both cross-domain and cross-device. This means that you're getting the most reliable data that ties back to each specific person, not just an estimated user, that contacts your company.
When your prospect calls the dynamic phone number displayed, you can tie back their online actions that were made before they called, even if they made interactions across multiple sessions and on various devices.
DNI is available with EveryLead.

Newton Nissan
Amazing use of call tracking via DNI.
"The use of Dynamic Number Insertion and phone training has changed how we make and receive phone calls. It has also been amazing in helping track where the calls are coming from and how effective other vendors can be, both digitally and on print materials. It helps us get a more accurate ROI with other vendors because we can track click to call in analytics plus we can more accurately see how effective other vendors are outside of digital references."
- Jason Monaghan, Digital Marketing Manager





Rating: 5 / 5 stars
Easy-to-Install Dynamic Number Insertion
Installing DNI with CallSource: Easy as 1-2-3
Simply add one line of code to your website.
When a customer clicks on a digital ad or organically lands on your website, they will see a unique call tracking phone number.
You see which ad or keywords drove that customer to your business when they call the unique DNI tracking number.
EveryLead, powered by the inventor of call tracking, ensures that a new unique number will display after being dynamically switched based on the user or source.
Why Your Business Needs Dynamic Number Insertion
It's time to stop measuring data in silos. DNI marries your online and offline attribution for the bigger picture. The benefits of dynamic number insertion are real:
Optimize Marketing Spend: Just like static call tracking helps you allocate your marketing dollars to ads that perform best, DNI enables you to better allocate your marketing spend for your best-performing ads and keywords, too.
SEO-Friendly Call Tracking: Since DNI works off a code that dynamically switches numbers, you don't have to worry if the phone number being displayed to a user on your website doesn't match the number shown in one of your online directories.
Track Channels, Keywords, Ads, & More: DNI will show you robust information like the channels where users are finding you, the keywords they search, and the ads they click to bring them to your website and to dial your business.
Talk to a CallSource Representative
Discover the full benefits and pricing of our Dynamic Number Insertion solution. Learn how it can help your company get deeper insights and more accurate attribution to better serve your customers and make more sales.